Many Congratulations ........
To two of our pupils who travelled to Bratislava in Slovakia to take part in the WUKF World Championship 2019.
Both pupils reached the podium one winning a Silver medal and one winning a Gold!!
We would like to congratulate them on all their hard word, perseverance and on using their talents to the best of their ability!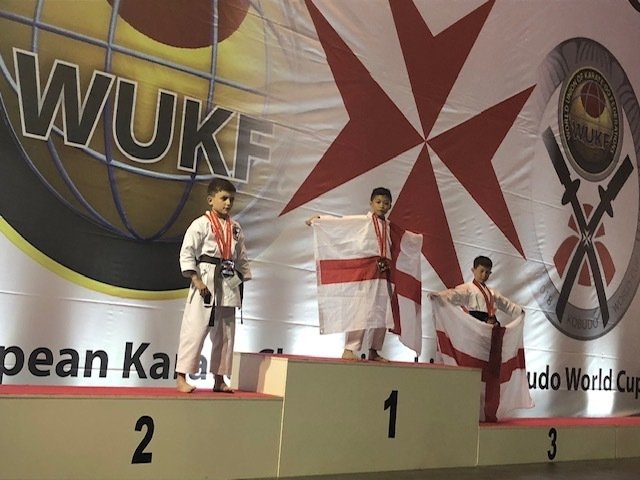 WELL DONE!!!
---------------------------------------------------------------------------
IF YOUR CHILD IS ON SCHOOL MEALS PLEASE CLICK ON THE LINK BELOW FOR FURTHER INFORMATION ON OUR NEW MEAL PROVIDER DOLCE............................
______________________________________________________
Information for parents of Year 6 children - up & coming events June & July 2019
Please download the pdf document below:-
Welcome
On our journey of faith, with Jesus as our guide, we share friendship, value learning and show respect for ourselves and others as we live, learn, play, work and pray together in our community.

WE VALUE, WE RESPECT, WE SHARE.
Please sign up to our school newsletter, located in the parent page tab...
Latest School Events
There are currently no events.
Calendars page(s): School >>
Contact Us
Main Contact - Mrs C Knox
SENDCo - Mrs K Fawcett
St Mary's RC Primary School
Hemming Drive
Manchester
Lancashire
United Kingdom
M30 0FJ
Telephone: (0161) 789 4532
e-mail:
stmaryseccles.rcprimaryschool@salford.gov.uk
SUMMER READING CHALLENGE..............

Reading Agency and Salford libraries are excited to introduce Space Chase, Summer Reading Challenge 2019; an out-of-this-world adventure inspired by the 50th anniversary of the first moon landing.

Space Chase runs in all Salford libraries from Saturday 13th July – Saturday 21st September. It is open to all children aged 4-11 years, free of charge.

Children are being asked to read six library books to help our super space family, the Rockets, track down books nabbed by mischievous aliens! During their reading mission children will collect special stickers and a bookmark for their mission folder. Super sleuths who take on some extra reading challenges can win a range of exciting goodies. Children will receive a gold medal and certificate once they've completed their reading mission.

The Summer Reading Challenge supports pupils' literacy over the summer holidays. Reading for pleasure boosts pupils learning, and taking part in the Reading Challenge is a great way to prevent a reading dip over summer. We have organised a fantastic programme of family events to support Space Chase. Alongside interactive storytelling sessions, we are offering some thrilling STEM-inspired events, with everything from Virtual Reality to Doodle Bots. Make sure to enthuse your pupils about reading and Science this summer by encouraging them to take part in Space Chase!

NEW for 2019! Children participating in the Summer Reading Challenge will get discounts to Salford swimming activities over the holidays!

Heidi Brotherton

Children and Families Library Development Officer

Eccles, Swinton, Winton, Height and Hope libraries

Click on the link below for more information....

Summer Reading Challenge Power Point

Pupils from Year 3 Went on their class trip to Bolton Museum.....

.... to learn more about the world of Ancient Egyptians. We had a fascinating day filled with amazing new facts. We had a workshop with Bob who taught us about the interesting old exhibits on display. We were also allowed to handle some real things that Egyptians used thousands of years ago, wow!!!

We all loved creating a time line along the incredibly long gallery and sent Mrs Hubble back to the beginning of history.

Some of us loved seeing a real mummy (but some thought it was too ugly and creepy!).

However we all had a brilliant day!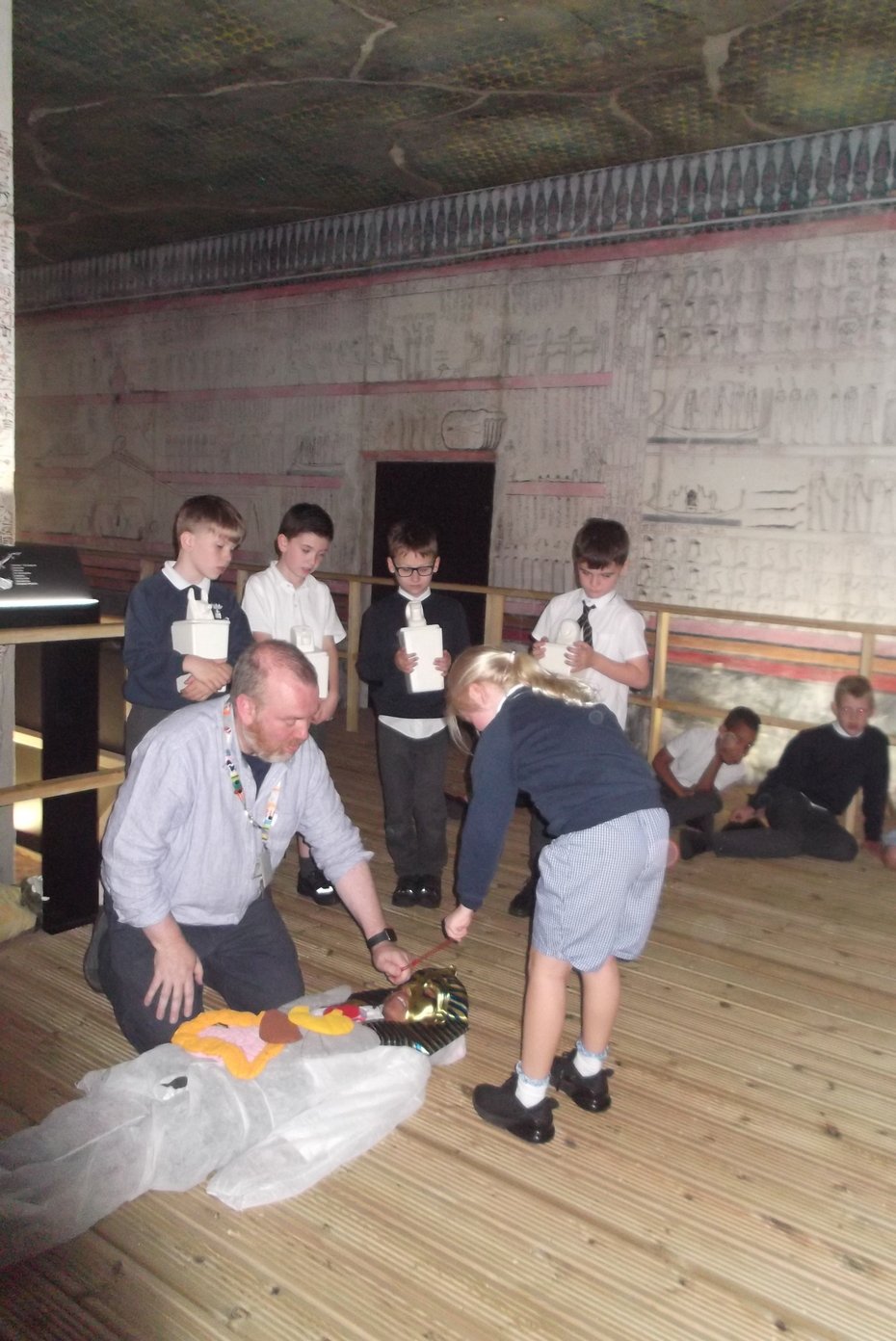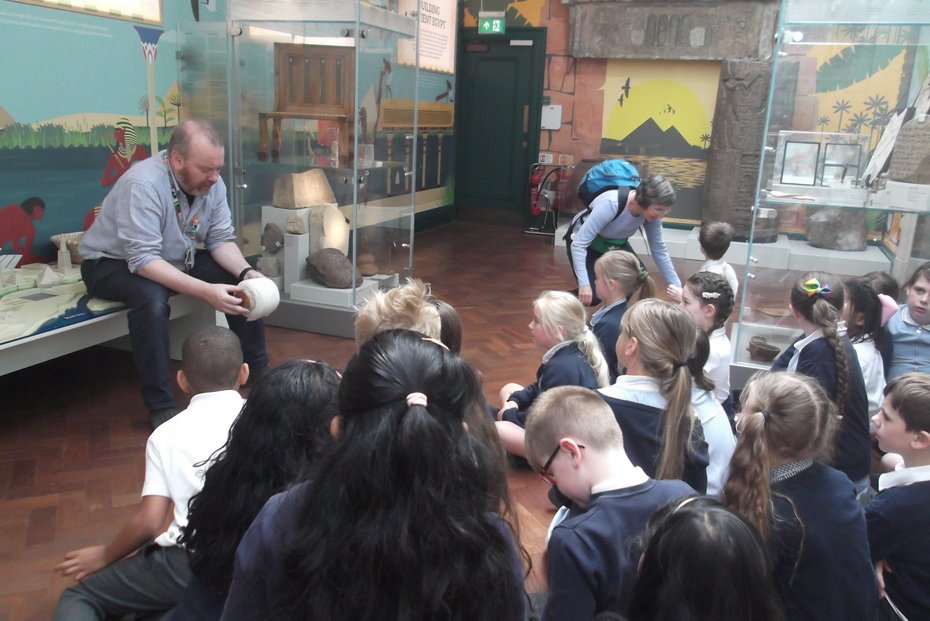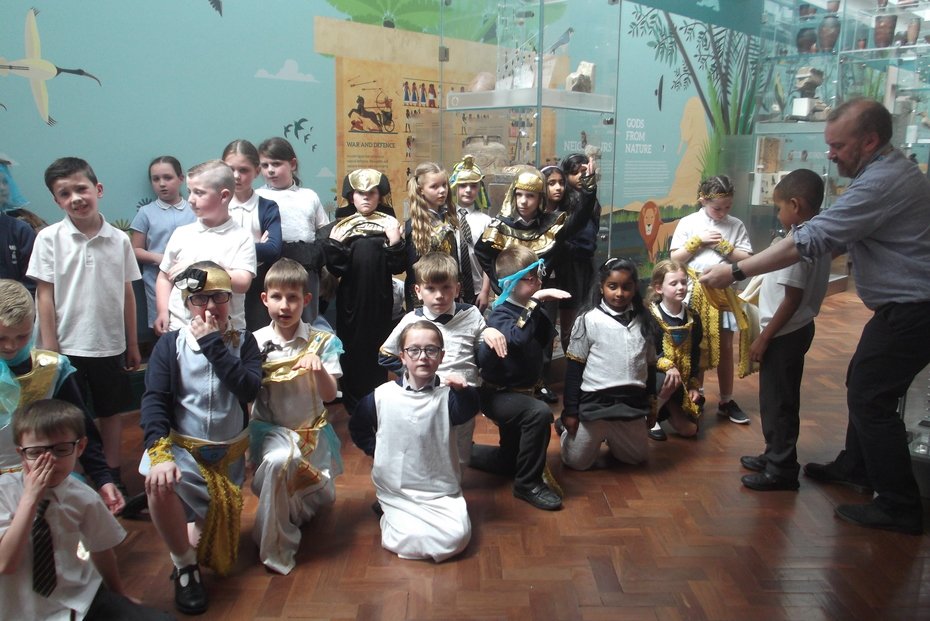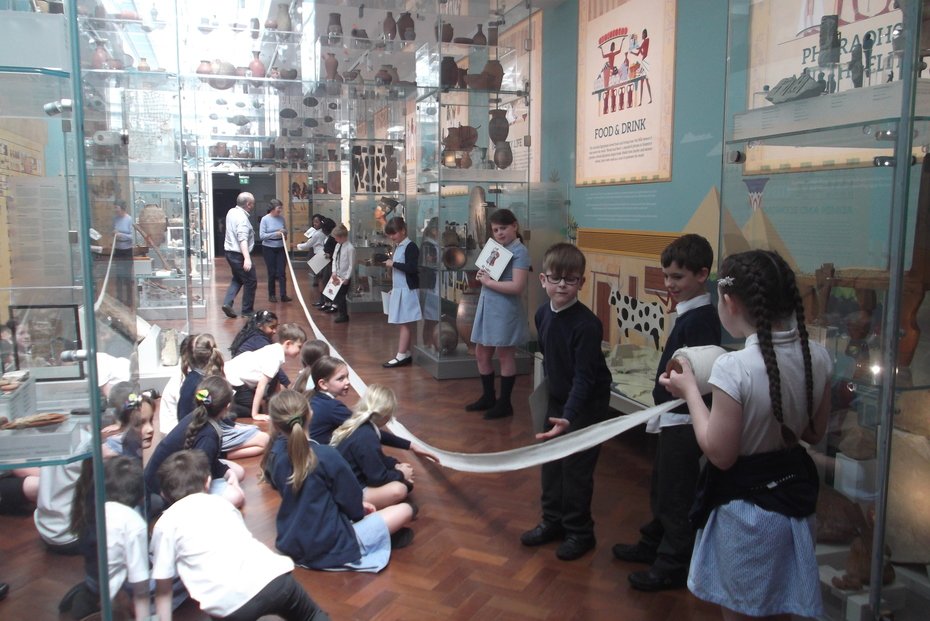 If you are a parent of a child with SEND, then St John Vianney in Stretford have asked us to make you aware of what they can offer your child.
St John Vianney RC School is a non-maintained Special School with children aged 5-19, all of whom have EHCP's. The school has an excellent record, particularly of working with children with Autism and is nationally accredited for their high quality provision.
The school website has a copy of the prospectus for any prospective parents who would like to find out more about the school. There is an 'Open Afternoon' on February 7th at 1:30pm.
Please click here to view our Ofsted Inspection Dashboard.